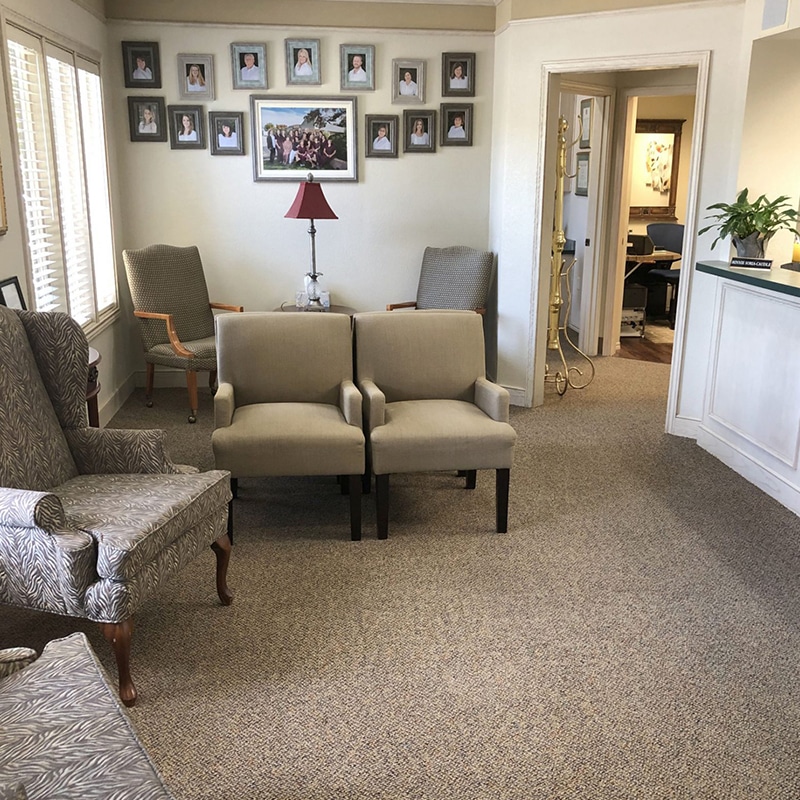 We are always excited to meet new patients! Our goal is to make you feel as comfortable as possible. Please arrive a few minutes early to allow time to complete our registration forms if you have not previously done so. Our team will work with you to develop a treatment plan that helps you achieve and maintain a healthy smile. Please feel free to ask any questions you may have about treatment options during your visit.
Patient Forms
Reminders for your first visit: 
Complete and submit our online registration forms
Bring your dental insurance card and ID for us to copy
Bring a written referral or x-rays, if your dentist has provided them
Patients under the age of 18 should bring their parent or legal guardian to the appointment
Provide a list of your current medications
Let us know if you have a medical condition such as diabetes, high blood pressure, rheumatic fever, artificial joints or heart valves, etc...
Your first visit begins with a comprehensive oral evaluation that includes bacterial testing and a thorough review of your medical and dental history. A second appointment may be scheduled with the doctor for a private consultation and discussion of treatment on another day. If necessary, diagnostic x-rays will be taken so that your situation can be thoroughly evaluated and the ideal treatment plan can be determined. Your doctor will discuss your diagnosis, explain procedures and sedation options, and create a treatment plan that best fits your individual needs.
Whether you need a cleaning, a filling, or even a brand-new smile, we are here to help. Great dental care doesn't just make for a fantastic smile, it also helps promote overall health and wellness. If you have a special occasion coming up or are interested in brightening your smile, ask us about whitening or other cosmetic dental options. We want you to have the confidence to share your smile with the world!