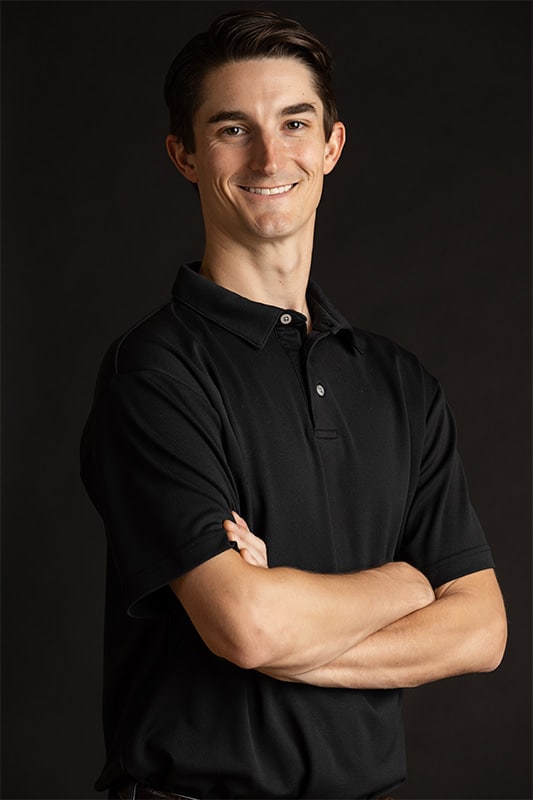 Dr. Jake Malone was born in San Angelo, TX, before relocating to Midland, TX, where he grew up in typical West Texas fashion—participating in every sport available—including youth rodeo. After his childhood days came to an end, he attended college at Texas A&M University, graduating with a BS in biology.
After a year as a substitute teacher, he began his dental education at UT Health San Antonio Dental School, where he graduated with High Honors. In addition to completing his dental education at this time, he also married his beautiful bride Alysa, hailing from the promised land of Lubbock. Their daughter Millie was born in 2018 and daughter Mae was born in 2020. Another little one is due in April 2023! After graduation, Dr. Malone practiced in San Antonio before relocating to Lubbock.
Dr. Malone was drawn to the dental profession through his admiration of the possibility of developing lifelong relationships with patients and providing them with customized care. He continues to better serve his patients by taking continuing education courses in comprehensive and cosmetic dentistry from reputable leaders in the field, including SPEAR education and the KOIS center. He is also in the process of completing a two-year course in orthodontics and now offers braces and Invisalign to our patients. Dr. Malone is a member of the American Dental Association, the Texas Dental Association, South Plains District Dental Society, The Academy of General Dentistry, and The Academy of GP Orthodontics. 
He is committed to providing quality, comfortable, and patient-oriented care to his patients. Actively involved in his church, Dr. Malone recently joined a mission trip to the Himalayan Mountains of Nepal, where he demonstrated servant-oriented care by providing dental care to a remote village. He hopes to return often!
He is thrilled to be a part of the greater Lubbock community and greatly enjoys providing "Dentistry With a Smile!"